Walmart Blackstone Griddle Accessories are one of those things that, while they aren't a need, let's face it, can make cooking on the Blackstone easier! You need only one accessory set, but several others will come with significant wants. But one perk about Walmart is the fantastic prices; they also have some Walmart Exclusive accessories.
(I have included affiliate links to products I love. As an Amazon Associate, I earn from qualifying purchases.) In addition, this post contains affiliate links that will make me a small commission when used to order online.
If you have a Blackstone, great; I recommend checking out my Walmart Blackstone Griddle Guide now. (You can see it ->here) Now I started with a 17-inch tabletop griddle, and within a year, we also picked up a 36-inch griddle in a year. Both get used and are well-loved year-round in my house.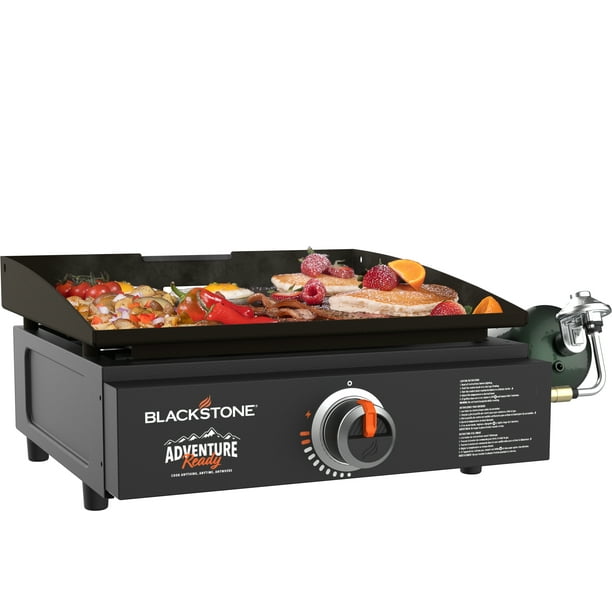 17 Inch Blackstone Griddle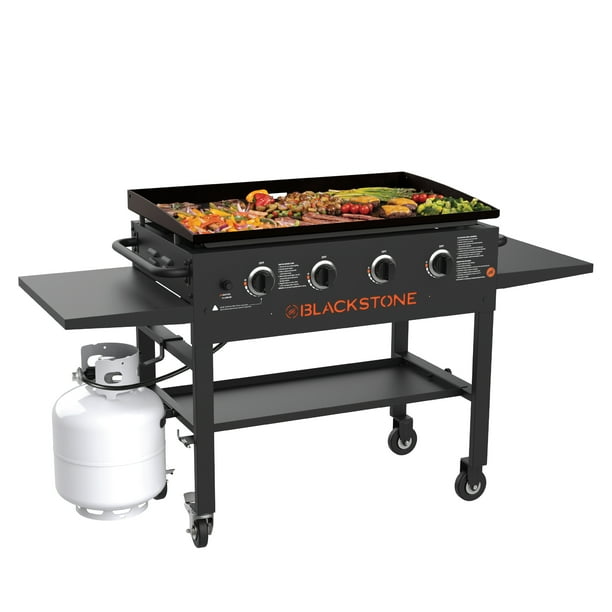 Blackstone 4-Burner 36″ Griddle Cooking Station with Side Shelves

Blackstone Griddle Accessories Kit
Now this is the accessory I feel is a NEED when cooking on a Blackstone Griddle! Walmart consistently has the best price and is most often in stock. You can pick up a kit on Amazon if you prefer as well. The 5 Piece Blackstone Griddle Accessory kit can be found -> here at Walmart.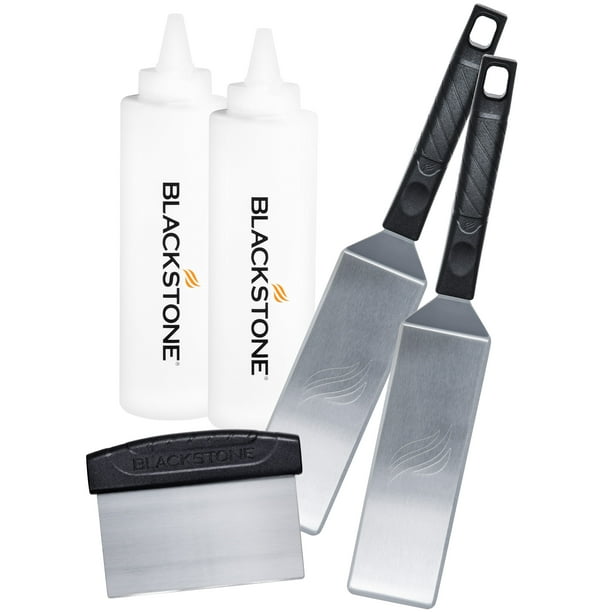 5 piece blackstone griddle accessory kit

5 piece blackstone griddle accessory kit
What is in the Blackstone Original 5-Piece Griddle Accessory Tool Kit
Blackstone Griddle Accessories at Walmart
If you have looked through Blackstone Recipes, you know the sky is the limit. One of my subsequent purchases will be the taco racks. I have the breakfast kit, the burger accessories, and extra spatulas. (dropping spatulas on the ground is a problem for the old lady, so it saves running into the house to clean them). See them all -> here at Walmart.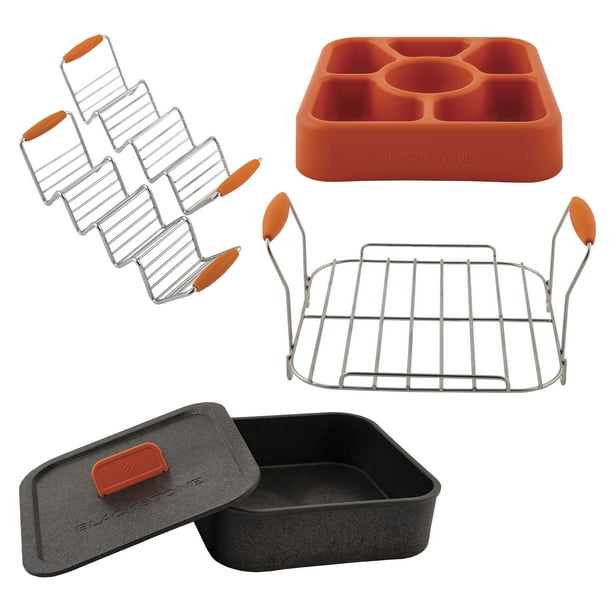 Blackstone Taco Kit with Rack, Tortilla Warmer, and Condiment Tray

Blackstone 1543 Griddle Breakfast Kit 4 Piece Set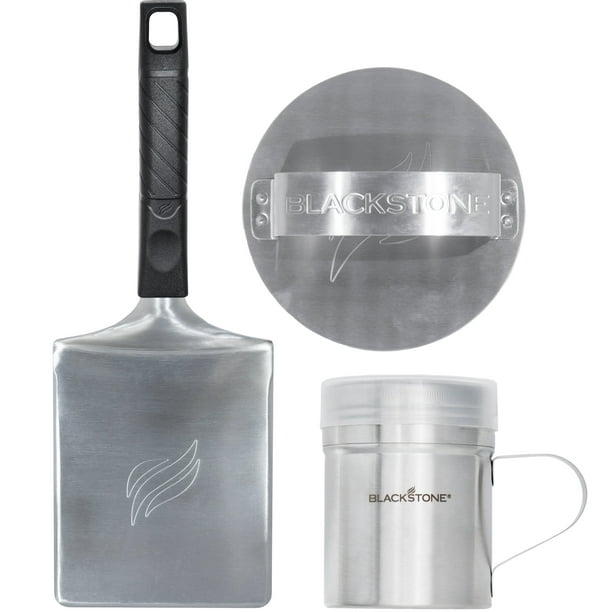 Blackstone 3-Piece Press & Sear Hamburger Must Have Tool Kit

Expert Grill Griddle Accessories At Walmart
Now I have a 5-Burner Expert Grill that has been trucking along like a champ and has survived several grease fires. The old lady tends to pick up the accessories, and I am always impressed with the quality of this line for the price. You can see all the expert grill bbq accessories -> here on Walmart's site.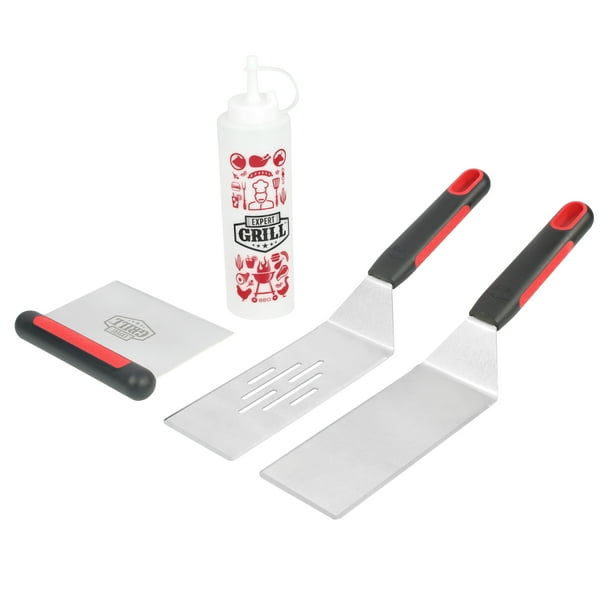 Expert Grill Stainless Steel Barbecue Griddle Tool Set, 4-Piece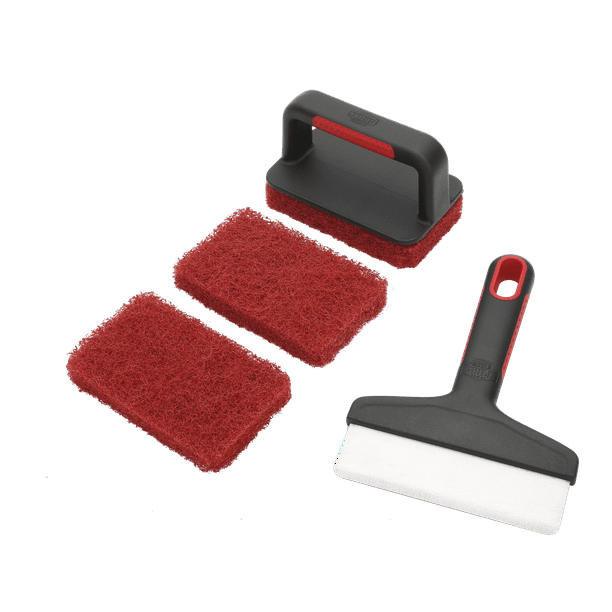 Expert Grill 5 Piece Griddle Cleaning Kit

Expert Grill Stainless Steel Griddle Spatula with Comfortable Handle

Blackstone Seasonings at Walmart
Now you can use any seasoning brand when cooking with your Blackstone griddle. See them all -> here at Walmart. The Philly Cheesesteak is my favorite; it tastes fantastic on Blackstone Philly Cheesesteak.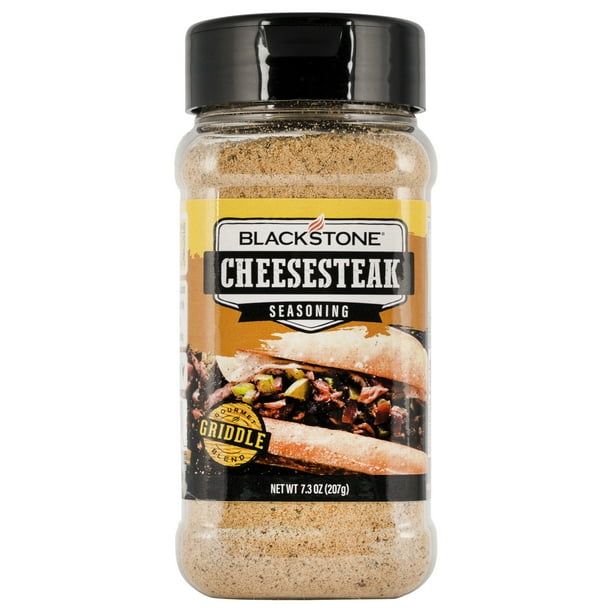 Blackstone Seasonings

Blackstone Seasonings
Amazon also carries Blackstone seasonings and the ones that are not sold at Walmart anymore; you can see them-> here. You can't go wrong with where you buy the Blackstone seasoning.
Amazing Blackstone Recipes
From Fajitas to Fried Rice and Breakfast, there isn't much you can't cook on a Blackstone. I love to use mine to make family dinners and use my leftover smoked foods in new recipes!
Check out my must-have Blackstone Griddle accessories -> HERE!